Hello and Happy New Year Ad Society! I know we're two weeks into the New Year but I had to make it official on our blog 🎊 It's blog director Janelle Houston here and this semester we've got a great new wave of blog posts coming up! I hope everyone had a successful fall semester, a warm winter break, and enjoyed some well-needed time off!
_______________________________________________________________________________________________________________________________
New Year, New Semester! It's that time of year again when students are scrambling around trying to figure out which club to join. And while I have been one of those students to attend the first GBM for some random club and then never come back, the CJC offers so many great organizations and clubs that offer exciting GBM's week after week. And one of those clubs is Ad Society! Last semester I started the fall semester portion of the blog by talking about what Ad Society is and why it's great. But I forgot to mention the benefits of joining and why it can lead to so many great opportunities. So this post is gonna be my little add-on in explaining more about what Ad Society is and why you join!
Disclaimer: What Ad Society Is Not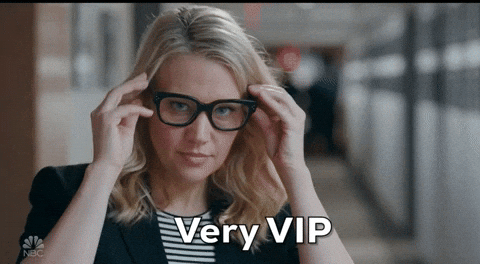 During our last Ad Society Director's meeting, while we were discussing new ways of spreading the word about Ad Society and how we could make it better, it was brought to our attention that many students may have the impression that Ad Society is an exclusive club. And even though the name gives off this sort of bougie, high society vibe, Ad Society is for ANYONE and EVERYONE! While you do have to pay a membership fee to be an official member ($40 for the year; $25 for the semester), Ad Society is for anyone who wants to learn more about advertising, marketing, public relations, etc. You could even be just a curious spectator wondering, "Why are all these students raving about advertising?!?" So whether you're in the j-school or not, whether you have an interest in learning more about the crazy, wild world of advertising or not, whether you want to network with us wonderful CJC students or not, we welcome all of you!
4 Reasons Why You Should Join Ad Society!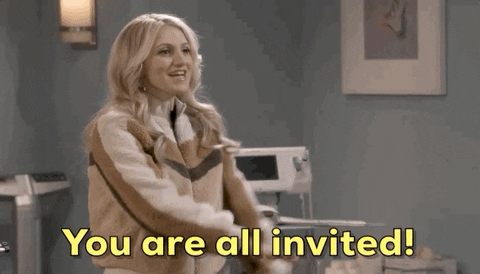 1)    Anyone Can Join!
If the disclaimer and the gif didn't already hammer in this point then I don't know what else will. Whether your major is marketing, PR, Law, or Interpretive Dance, anyone can join! Again, you do have to pay a membership fee if you want to become an official member so you could join us for after-meeting social hangouts and our trips (which I'll touch up on in a minute). But besides that, we would love to have anyone who just wants to learn more about advertising and the different job roles that it could lead to.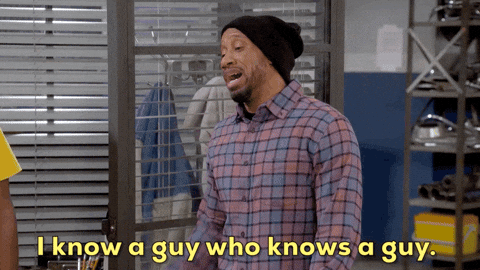 2)    You Can Network With Wonderful People
Network this, Network that! That term gets thrown around a lot. And while there's probably a well-thought-out definition of what it is, I'm gonna tell you my own interpretation of the word. To me, networking is all about getting to know people who are either in the same field as you or who share the same interests as you. When you try to network with someone, you're trying to build a genuine, professional relationship with someone who could offer advice, some guidance, and even an internship/job opportunity. *Notice that I emphasize genuine*
Here at Ad Society, we host many speakers that were UF Alumni and are now working full-time jobs at companies and agencies like Disney and Anomaly. We even had a CEO come and speak on his experience in the advertising/marketing field and how he started his own company. And at the end of every meeting, members have the opportunity to connect with these speakers by asking follow-up questions, asking for contact information or even trying to connect with them at our after-meeting socials.
3)    The Opportunities Are Endless
You not only have the opportunity to network with different professionals from the advertising/marketing industry but you have the chance to build your resume. Ad Society hosts semesterly trips to different advertising agencies, sometimes outside of Florida. Last semester members toured four different agencies in Boston and were able to meet face-to-face with CEOs and ad professionals who might have even been looking for interns or full-time applicants. But even if you can't make it to our trips, we share many oppurties that members can pursue in our slack channel, whether it's a freelancing gig or a part-time job offer. So for students (especially creative students) who want to add something cool to their portfolios, our opportunities channel is a great place to start.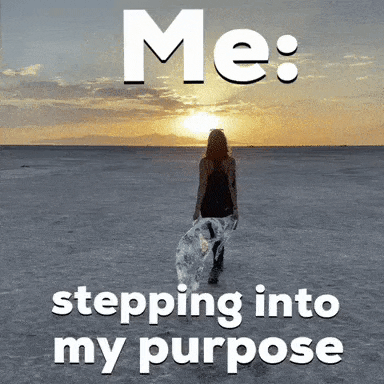 4)    You Can Discover Your Craft
For those of you out of the loop, advertising encompasses a wide range of different roles and departments. A few of these departments include Account Management, Strategy, Research (sometimes it's roped in with strategy but sometimes it stands alone), Creative (art direction, graphic design, copywriting, video production), and Media Planning. But we usually refer to these departments or roles as our crafts. So while some of us may be advertising majors, we're all pursuing different crafts within the field.
I became an ad major because I was looking into copywriting, but I was still overwhelmed by the different roles and departments and I wasn't sure which role would be right for me after graduation. But as I attend the meetings and started talking to different members, I started to find my footing and figure out what I wanted to do. So if you're an ad major still trying to find your footing, give Ad Society a chance. And even if you're not an ad major but you might wanna jump ship, Ad Society could be a great opportunity to figure out what role is right for you.
I could go on and on about why Ad Society is great and why you should join, but why not just come on out to our first GBM and see for yourself. It's this Thursday at 6:30 pm! Keep a look out on our Instagram for updates on the GBM. And if you can't make it to this one but plan on joining the next one: follow us on Instagram and join our slack channel to stay updated. 😊