Valentine's Day is on Tuesday! So you're either trying to figure out extravagant V-day plans or you're too busy planning for your Super Bowl watch party. But regardless of what plans you have, V-day isn't all about the rose-shaped bouquets and the $80 edible arrangements. It's about sharing the love with people that matter most to you.
I asked Ad Society and Elevate members in our slack channel if Valentine's day is only about romantic love with your boo or if it's a good occasion to celebrate friendship with your besties? Most of you voted that it's time for the boo and besties, with a few saving the special day just for friends. And one person, I think, said the day is reserved for herself (I gotta agree with her there!). So here are some spots that I think would be a great place to spend time with your besties this valentine's day!
Five V-Day Spots for the Besties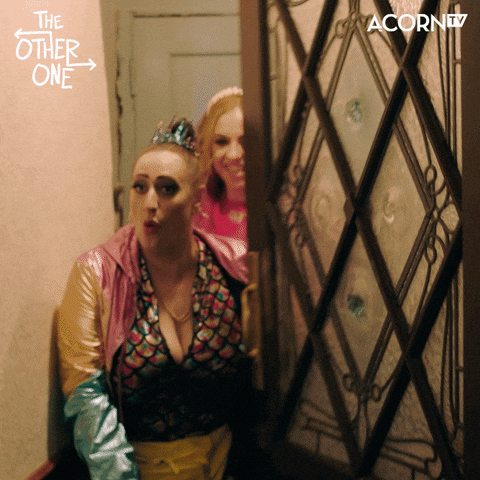 Afternoon
231 NW 10th Ave, Gainesville, FL 32601
Now I've never been to Afternoon before but when I heard there was a local, designated brunch place not too far from campus, I had to start following them on Instagram. Even though it's only open from 9 am to 3 pm, Afternoon has a lot of unique brunch options. And while the prices might seem a little up there, I think it just may be worth it.
Bragging Rights Amusements
113 NW 8th Ave, Gainesville, FL 32601
Tired of an overcrowded Dave & Busters or the competitive drunkards at the Barcade? Take the group over to Bragging Rights Amusements. It's filled with classic arcade games and pinball machines that the whole gang can play. See who can get the highest score on Pac-Man or have your friends cheat at the wack-a-mole game. And the best part is that once you pay a one-time fee of $25, you can play all the games available in the arcade. Who needs a giant connect 4-themed ball-game amirite?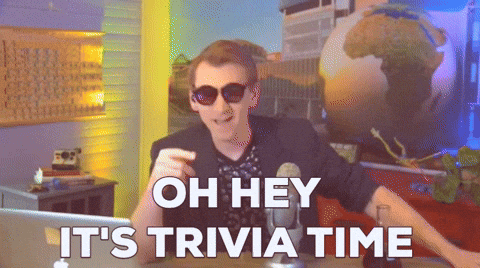 Trivia Night at Loosey's Downtown
120 SW 1st Ave, Gainesville, FL 32601
End Monday night with trivia! Every week Loosey's Downtown, a local restaurant, hosts a weekly Monday night trivia game where they ask a bunch of questions regarding geography, music, history, and any general knowledge! They are in the midst of a 10-week-long Trivia Season and the team who has the most points at the end of the season gets $100 in Loosey bucks!
High Dive
210 SW 2nd Ave, Gainesville, FL 32601
Most of y'all have probably been to the high dive at least once. But if you haven't, it's a very cool venue where you can listen to live music or catch a comedy show. The gang can head over to the Truth or Drink- Blind Date event tomorrow night!. And this month, I've heard a few people talk about their popular Pop Punk Emo Night! So set your eyes on that event and mark your calendars for February 25!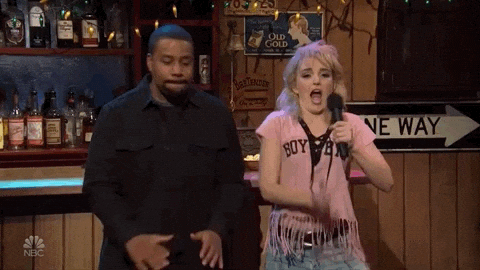 Stage 7
4110 SW 34th St #1, Gainesville, FL 32608
Always wanted to do karaoke but didn't wanna embarrass yourself in front of strangers? Well, now you can privately embarrass yourself among friends! Stage 7 is full of private karaoke rooms where you and your besties can rent out a room and spend the night singing any song you can think of! It's $6 per person/per hour and you do have to book it in advance. But why not get the room? Don't reach that high note in a crowded bar full of strangers. Reach it in front of a private room full of friends!
And that's all the places that I have for a fun night out with the besties. Did I miss anything? What are your favorite hang-out spots? The list could definitely go on but let me know what you think in our slack channel!
What's Coming Up?
Brand bowl is on Sunday! Only watch the Superbowl for the ads? Well so do we! Brand bowl is a watch party filled with members from Ad Society, BPRSS (National Black Public Relations Student Society), and The Agency! We eat, laugh, and criticize all super bowls ads for the night. Participants answer three questions for each ad shown for the night. Then the data is configured to determine which ads were the best/most effective. Reserve your spot now so you don't miss out! Click here for the form!
Our next GBM is next Thursday! Follow us on Instagram and keep a look out for who our next speaker will be!