*Update: Hey y'all! It turns out that I missed a couple of coffee shops😱!!! So if you're looking back through this post and notice a shift in the rank, it's because I added the newest coffee shops that I missed! And if I'm missing anymore, let me know immediately! (Updated 5/25/23)*
We're officially near the end of the semester and many of us Ad Society members are going to graduate, one of those members being me. But before I leave and venture out into the world, I have to give you all my official coffee shop ranking! During my three years at UF, I have successfully visited every local coffee shop in Gainesville and I'm ready to share which coffee shop reigns supreme!!!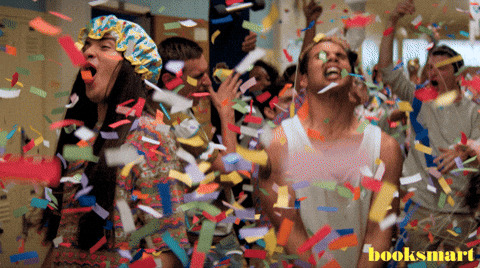 I have used five factors to determine which coffee shops measure up to the challenge of being the best. These factors are:
Coffee (obviously): Is it strong? Does it have a great flavor?
*Personally, I love my coffee to be strong but also a little sweet*
Environment: Is the coffee shop welcoming? Is it playing great music to help you concentrate or is the music distracting? Can you stay there for at least two hours and get work done? Is there enough seating and outlets?
Offerings: Does it offer a menu with lots of special drink creations? Does the shop sell more than coffee? Are these coffee creations creative or boring?
Wi-Fi: Do I have to keep on reconnecting my laptop? Is it slow? Does the screen take forever to load whenever I do work here?
Baristas: Are they patient and welcoming? Do they offer suggestions/ talk about their favorite choice off the menu?
A few things to note: 
-After careful consideration, I decided not to include the price in the criteria because after reviewing each coffee shop menu, I realized that every menu (almost) has the same price range. There are probably one or two shops that are $1 less or a $1 more. The price range also depends on what you get. I always go for the lattes and almost every shop I've been to has it priced around $6, sometimes $5. So, for these reasons, I'm leaving price out of the criteria, but I will mention the coffee shops with the most affordable prices.
-I have visited each shop more than once so I'm not basing this ranking off of a one-time visit.
-I'm a latte lover but every once in a while, I do just get a regular coffee from some of these shops. So my rankings for the coffee are based more off of lattes. I don't have the energy or the money to judge every single drink at these shops so take the coffee ranking with a grain of salt. 
-This ranking is for local coffee shops only. I am aware of this sort of new coffee shop in Butler Plaza, Foxtail Coffee. And because it is a chain it will not be included in the ranking…. Plus I actually haven't tried it yet😳
-The ranking is based on a point system from 1-10 and the most points a shop can get is 50, so that is how the ranking will be listed below.
-This is just my subjective opinion on the coffee shops. These rankings are just for fun and in all honesty, I've liked going to every single coffee shop.
Now without further adieu, I present to you all, my ultimate coffee shop ranking!!!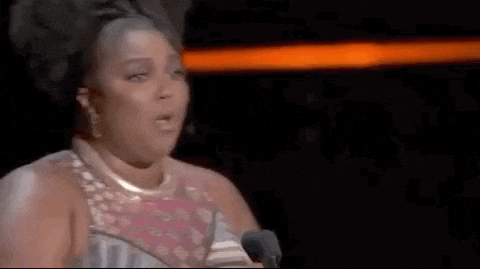 Maude's
Score-36
Coffee: 6 / Environment: 6 / Offerings: 7 / Wi-Fi: 9 / Baristas: 8
The first time I went to Maude's, I thought it was the absolute best. I got the signature drink, Maude's Iced Coffee, and thought it was pretty decent. But as I started trying more coffee from different places, I realized that Maude's just wasn't as strong or flavorful as other shops. I also thought the environment wasn't as great as other shops. While there is a lot of outdoor seating, it's usually dirty. But the inside seating area is nice, has great Wi-Fi and Maude's has even more seating arrangements. I also like that Maude's doesn't just offer coffee and baked goods. You can grab breakfast and maybe some lunch without having to walk over to a restaurant so you don't disrupt your workflow. So, I think It's a solid shop for doing group projects and getting work done.
Volta Coffee, Tea & Chocolate
Score-37
Coffee: 8 / Environment: 6 / Offerings: 6 / Wi-Fi: 9 /Baristas: 8
Volta is located Downtown so it's not too far away from campus. The coffee is good, but it's too strong. Even when I get a flavored syrup, the coffee completely overpowers it. There is some good inside seating but there's more seating outside. Unlike other coffee shops, Volta has a kind of solemn vibe. You're not gonna come here with friends to have a loud, light-filled conversation. You're coming here to get work done. Volta also doesn't have any special drink offerings, but it does offer a few baked goods. And although it might not be a warm, bubbly environment, I have loved coming here whenever I needed to work on a paper or get through a lecture video. It's a great place to concentrate and get a lot of work done.
Curia On the Drag
Score-37
Coffee: 7 / Environment: 7 / Offerings: 8 / Wi-Fi: 7 / Baristas: 8
Curia on the Drag is located off campus but it isn't too far. It mostly has outdoor seating which isn't bad but that means you better come with a fully charged laptop because there are no outlets outside. There is limited seating inside with a few wall charges but the inside area gets full really fast. There's also more indoor seating behind the shop, it's just located in a separate building. The coffee is good, but it's not strong enough. Usually, I try to get a vanilla latte or a caramel latte and I could hardly taste the syrup or the coffee. But what I love about this shop is the area itself. There's a vegan food truck and a market that sells handmade jewelry, clothes and trinkets. So for all of you vegans and vegetarians, this is a great place if you're looking to get work done in the morning and grab lunch.
Opus Innovation
Score-38
Coffee: 7 / Environment: 7 / Offerings: 8 / Wi-Fi: 7 / Baristas: 9
I visited Opus Innovation so many times last year. Not only was it conveniently close to campus but the baristas were always, always nice and I absolutely loved looking through the menu and all the drink creations. I absolutely loved drinking the Slay Queen from the Slay Series and I loved seeing all the catchy names and creative drink options under each subsection of the menu. Opus Innovation also has the most affordable coffee shop prices, compared to other shops. However, after a while, I just kind of got tired of drinking Opus. The coffee itself is a little on the weaker side but the flavor in some of the drinks I've had was good. The indoor seating is nice but there's not a lot of room and it fills up quickly. The outdoor seating is nice but again, there's not a lot of seating and you might be waiting to use an outlet.
Pascal's
Score-38
Coffee: 7 / Environment: 9 / Offerings: 6 / Wi-Fi: 8 / Baristas: 8
I saw someone on the UF Reddit say how sitting in Pascal's is like sitting inside an old library at a church and I absolutely agree. It feels old but it's also very comfortable and pleasant. I think there's great seating and the Wi-Fi is pretty solid. But because of its proximity to campus, it gets so full. I also think the coffee is a little on the weaker side. It's not bad at all but I would love for it to be stronger. I also think they don't offer as many baked good as other shops but the guava croissants are great!
Patticakes (At Tioga Town Center)
Score-38
Coffee: 8 / Environment: 7 / Offerings: 8 / Wi-Fi: 6 / Baristas: 9
I was kind of reluctant to include this shop because it is the farthest coffee shop on this list (Yes, it's even farther than CYM). But I think if students are more than willing to drive to CYM then why not take an extra 10 minutes to reach Patticakes. Patticakes is a hidden jewel. Located in the Tioga Town Center, Patticakes not only has good coffee, but it has even better-baked goods. I love the seasonal menu offerings that they have. The indoor seating does fill up quickly but there's plenty of outdoor seating. The outdoor seating has many outlets and there's lots of shade. And because it is located in a plaza, you can walk around and explore some of the shops and grab some lunch. The only downside is that the Wi-Fi can be unreliable. I've had to reconnect to the Wi-Fi almost every time I went to work there.
Karma Cream
Score-39
Coffee: 7 / Environment: 7 / Offerings: 9 / Wi-Fi:7 / Baristas: 9
Without Karma Cream, I would have never discovered the beauty of an oat milk latte. Even though I am far from being a vegan, I think its menu offerings are great. I love that they have a variety of pastries to choose from every day and the seasonal drinks are good. But some of the seasonal drinks that I have tried tend to be too sweet. What Karma Cream falls short on is the seating and the Wi-Fi. The shop itself is kind of small so many tables are shoulder to shoulder. It's also always crowded. Unless you go early in the morning or late in the afternoon, it's going to be packed. And because it's a smaller shop, it gets too loud. The Wi-Fi can also be slow at times so I would recommend coming here when you want to catch up with a friend or just hang out.
108 Vine
Score-39
Coffee: 7 / Environment: 5 / Offerings: 7 / Wi-Fi:10 / Baristas: 10
I missed this coffee shop at first because I thought it was just a cool, vintage gift shop. But what do you know, it's ALSO a coffee shop! Not only does 108 Vine have great coffee and a welcoming environment but it has lots of beautifully made clothes, earrings, coasters, etc. My only issue with the shop is that there isn't a lot of seating. The shop seems to be the main focus of the store rather than the actual coffee shop section, that's the reason for the low environment score. But the overall vibe of the shop itself it very warm, welcoming and relaxing. And I was still able to get a seat and get a lot of work done. What really sold me over was the launch of their themed Saturday Mornings. I went to their High School Musical themed Saturday morning event, and it was soooo awesome! As die-hard High School Musical fan, I enjoyed listening to every song from the movie!
Coffee Culture
Score-39
Coffee: 7 / Environment: 8 / Offerings: 8 / Wi-Fi: 8 /Baristas: 8
Coffee Culture is an unexpected gem. Many people have expressed their disdain for the shop because it's located right next to Gainesville High School. Some students have complained about high school students coming in and being a little disruptive. This is something I have experienced; One time this group of high schoolers came in and started messing around with the piano in the seating area. Keep in mind it wasn't even 10 am. However, the shop itself is soo inviting and warm. It's such a relaxing environment and the menu offerings are great! They have a lot of cool seasonal drinks and the cinnamon muffin is absolutely delicious. And I love that they're aware of high schoolers being disruptive because they have a big backroom dedicated only to UF students if the main seating area gets too loud. The main seating area is very nice but if you go early in the morning, the sun is going to beat down on your face because they don't have any blinds.
Concord
Score-40
Coffee: 9 / Environment: 7 / Offerings: 7 / Wi-Fi: 9 / Baristas:8
I'm going to be honest, even though it's the closest shop to campus, it took me the longest time to actually go to Concord because many people don't really talk about it. But Concord is really good! Compared to the previous shops listed, the coffee tasted stronger and had a bit more of a balanced flavor. The last drink I had was the honey & cinnamon latte and it was great! The inside seating is great because there are so many outlets. There's also so many tables outside. The only downside is that there's no shade so you're gonna be doing work in the sun. There's also upstairs seating and it has a gorgeous view of campus. But I was shocked by the small menu. There are not a lot of drink combinations, and they don't offer a lot of baked goods. There was a seasonal menu but it still seemed small.
CYM
Score-41
Coffee: 8 / Environment: 10 / Offerings: 8 / Wi-Fi: 7 /Baristas: 8
Hands down, I think CYM has the best coffee shop environment. I love that it feels like I'm doing work at someone's house. The environment is so inviting and calming. The shop is located far away from campus and it's a huge plus because I like seeing more than students staring at laptop screens. I love seeing two old friends catching up or a group of coworkers grabbing coffee before work. There are so many different people that come through CYM and it's great. I also think they have the best coffee creations. I love that each barista has their own special drink. The Twin Peaks is so far my favorite drink. Even though I love the infinite amount of creations (because there are so many) sometimes one of flavors for the drink is out of stock. Also, while the environment is satisfying, the seating is a bit of an issue. There's very limited seating inside but there's a lot on the outside. The last time I went to CYM, the Wi-Fi was really slow. Usually, it's pretty decent but sometimes it can be an issue.
Before revealing the last coffee shop, I can't finish this rank without mentioning some other great shops that I couldn't include in the list.
✨Honorable Mentions✨
Bay Island Coffee
I have heard so many people rave about Bay Island Coffee but I was always disinterested in it since it wasn't an actual coffee shop. But this past weekend while I was out getting groceries, I decided to stop by and it was too good. I am so upset that this isn't an actual coffee shop because honestly, this would be in the top three. The coffee is great, the barista was so nice and you cannot beat the price. I'm pretty sure Bay Island has the cheapest coffee prices in Gainesville.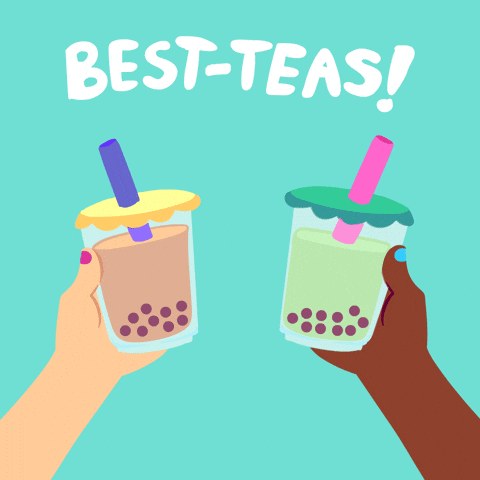 TeaStori
This is not a coffee shop but if you're into Boba Tea, you can't go wrong with TeaStori. There are so many different Boba drinks to try, there's mochi ice cream, and the shop sells coffee-based drinks. What makes them so great is the location and the relaxing environment. It may be located off campus but if you're looking for a cool environment with great vibes, TeaStori is the place to go!
And the coffee shop the holds the #1 ranking is…..
Wyatt's Coffee
Score-46
Coffee: 10 / Environment: 10 / Offerings: 7 / Wi-Fi: 10 / Baristas: 9
The moment I tried the signature Wyatt latte, I knew that Wyatt won the competition. The coffee is strong but the signature syrup balances out the strong flavor. They have great baked goods. And the environment is so calm, warm and inviting. Although there are not too many drinks and baked goods options, it's just enough. The Wi-Fi is very reliable and the shop is close to campus. I've found that even during peak hours, you can sometimes find one or two open seats. And there are enough wall outlets placed throughout the shop. I think there's just enough seating but some of the tables are almost shoulder to shoulder so when it fills up it may be a little hard to concentrate and it may be a little loud. Regardless, this is my absolute favorite coffee shop and (so far) I have not been disappointed or dissatisfied with Wyatt's Coffee.
And that is the official coffee shop ranking of 2023! Thank you so much for reading through this crazy, comprehensive list. What's your favorite coffee shop in Gainesville? Do you agree with my list? Let me know in the Slack channel!